Sunday, March 13 at 11:30 - Join us under the shade structure after the service as we prepare brown bag lunches for our homeless neighbors. We'll pack sandwiches, fruit, chips, beverages, and desserts for as many as we can. Afterward, we'll deliver them to Turning Point - a 55-bed temporary housing shelter for homeless people in Santa Monica.
Contact
hunger@uusm.org
for more information. If you're unable to join us, you can support the Hunger Task Force by choosing Hunger Fund under Program Support on our
Online Donation
webpage.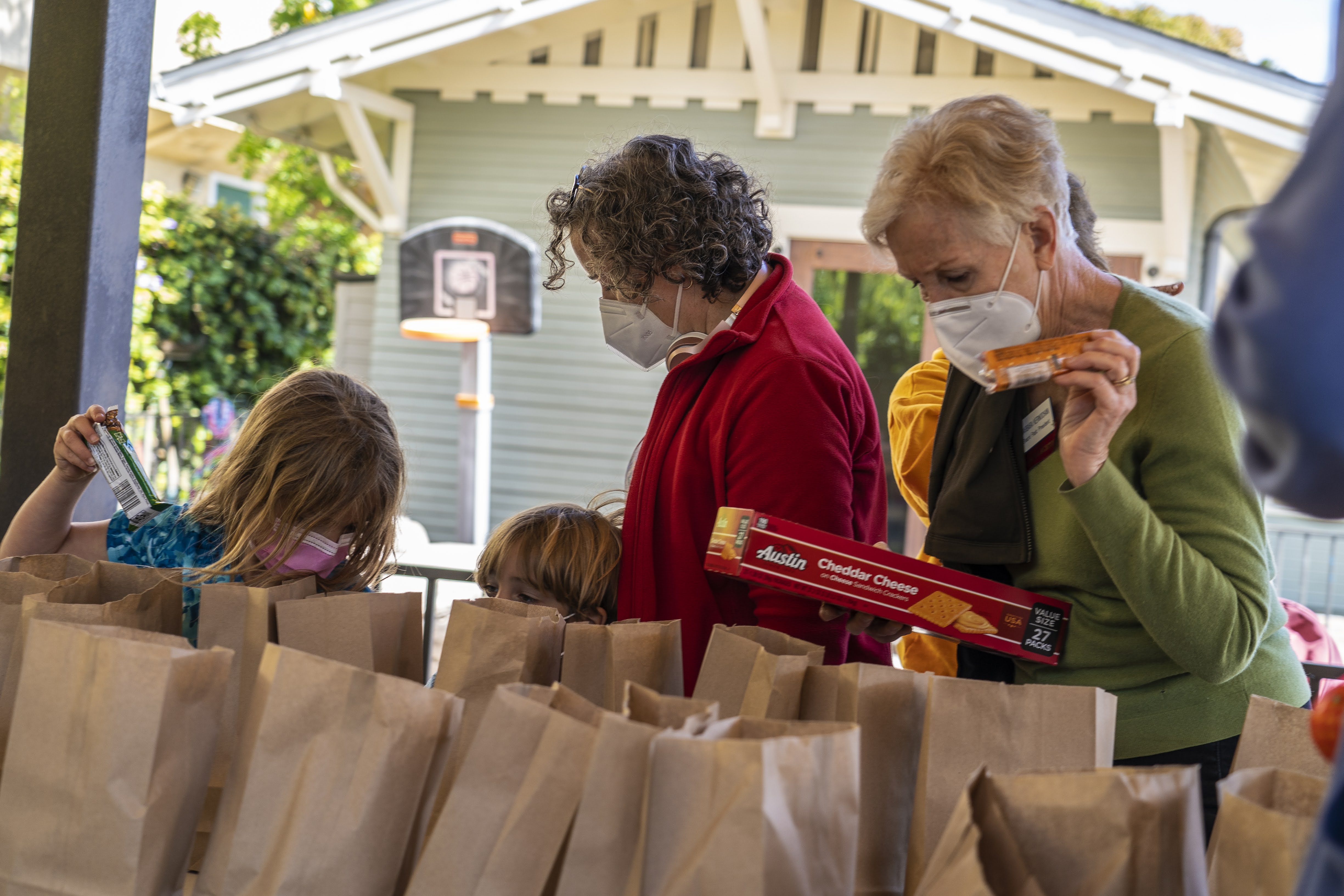 Date / Time:
Repeats every week every Sunday until Sun Jun 25 2023 except Sun Jul 31 2022, Sun Aug 28 2022.
Sunday, April 2, 2023 -

11:30am

-

12:00pm
Sunday, April 9, 2023 -

11:30am

-

12:00pm
Sunday, April 16, 2023 -

11:30am

-

12:00pm
Sunday, April 23, 2023 -

11:30am

-

12:00pm
Sunday, April 30, 2023 -

11:30am

-

12:00pm
Sunday, May 7, 2023 -

11:30am

-

12:00pm
Sunday, May 14, 2023 -

11:30am

-

12:00pm
Sunday, May 21, 2023 -

11:30am

-

12:00pm
Sunday, May 28, 2023 -

11:30am

-

12:00pm
Sunday, June 4, 2023 -

11:30am

-

12:00pm