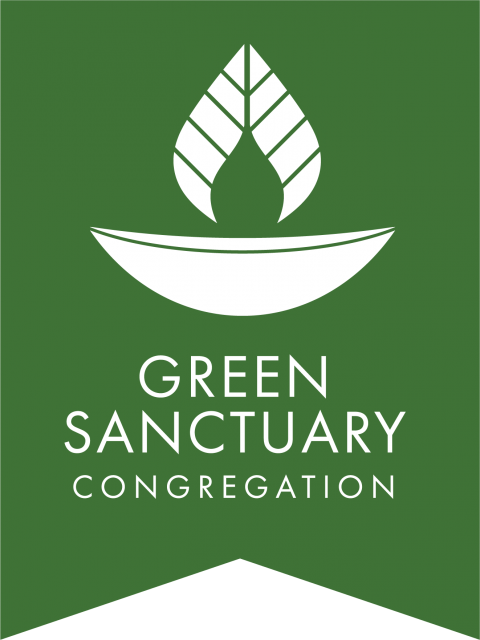 On March 17, 2017, UUSM was named a Green Sanctuary by the Unitarian Universalist Association of Congregations.
Now in its sixth edition, the Green Sanctuary Program provides a path for congregational study, reflection, and action for today's environmental challenges - including climate change and environmental justice. Successful completion results in Green Sanctuary accreditation: a formal recognition of a congregation's service and dedication to the Earth. Congregations begin by examining their current environmental impact, then move towards developing sustainable practices grounded in Unitarian Universalism. There are four focus areas:
1. Environmental Justice acknowledges that marginalized communities are often hit first and hardest by environmental crisis. In partnering with these communities we are able to address human and environmental needs at the same time. Environmental Justice emphasizes a shift from providing charity to working in solidarity with the communities most affected by climate change.
2. Worship and Celebration is the heart of Unitarian Universalism. As we work together towards a cleaner, more just and sustainable world, worship enables us to stay connected to each other and to celebrate the work we have accomplished.
3. Religious Education shapes more than just minds. It shapes attitudes and practices.
4. Sustainable Living requires us to treat the world more gently by using fewer resources and being mindful of the choices we make.